BULK SMS
Send your message across and get instant response by using our Bulk SMS services.
Services That We Provide
Promote your brand to the masses with Promotional SMS from Maverick Console Services

Send SMS from Desktop
Bulk SMS messaging has become an increasingly popular tool for business marketing in recent years.Send SMS & MMS text messages from your PC, Mac, or Tablet without touching your Android phone.

Use our SMS API
Using our SMS API, you can not only send and receive text messages.You can manage, create or delete contact groups, create respond forward SMS rules, and retrieve message reports.

Send SMS from my Phone
SMS has higher open rates than emails. They are opened within a few seconds and customers are more likely to be aware of things that interests them.

Send SMS from Web
You can send thousands of text messages anywhere in the world with just click single button. No need to download SMS software. Sign up and be sending from dashboard within minutes.
Features Of Bulk SMS Panel
Working with MCS talented designers and developers, you can create eye-catching designs for your website that will help your company to engage your customer.
Send SMS
Quick Send SMS
Customize Send SMS
Bulk Upload
Dashboard
Manage Items
Manage Sender IDs
Manage Subusers
Manage Favorite
Manage Group
Optin Keywords
Manage Contacts
Manage Documents
Manage Signature
Email To SMS
Manage Items
Sent SMS
Scheduled SMS
All Sent Items
Reports
Occasion Reminders
SMS Analytics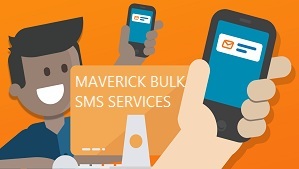 Among the various mediums of mobile advertising, Bulk SMS marketing has got much publicity because it acts instantly. It is cost-effective way to driving sales leads, making new customers and retaining existing customers as well. MCS provides you the best services in bulk messages which are cost-effective, result-oriented Bulk SMS services all over India.
You can easily manage your customers through Panel provided without sharing any customers details with anyone else, this could be an added feature for you. With our wide network you can inform your customer in any part of India, instantly and in an uncostly way. Our user friendly panel allows you to send SMS easily and easy to access all delivery reports, Sender mobile numbers,Schedule SMS etc.
OUR BULK SMS SERVICE COMPRISES:
Transactional / Alert SMS messages-
Transactional SMS is used to send OTPs, booking and order alerts to your registered, customers informational messages,. A transnational SMS is a non-marketing automated text message that companies send to support their customer along the customer journey.
Promotional SMS messages.
Promotional SMS is used to send promotions, discounts or offers to existing customers. The message may or may not be solicited by the recipients.
SOME OF THE ATTARCTIVE FEATURES OF OUR SERVICES ARE:
Simple to use Panel
Time saving
Inexpensive
Instant reach
Wide network coverage
Awesome 24 x 7 support
Get Free
Consultation Now
Frequently Asked Questions