Corporate Training
Join the best corporate training programs in digital marketing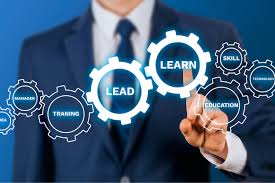 SEO
Search engine optimization is more than just increasing rankings of your websites. It encompasses and empowers programming, content, visibility and the overall success of your website.
At MCS we offers world class SEO, PPC, Social Media and Link building services to our clients and helps them from getting traffic to conversion funnel. Being a Digital marketing firm we help our client's websites to grow in terms of traffic leads and sales. We know how to rank on Google search engine and how to optimize your landing pages so that you can get maximum conversions.
We also provide digital marketing training including SMO, PPC (Adwords), FaceBook advertisement and all the basic and advanced online marketing tactics on live projects so that students can easily understand how to get rank on major search engines like Google, Yahoo and Bing.
About the Training Program
MCS advanced SEO Training will build you into a highly proficient SEO professional from the ground up. You'll start with the essentials of digital marketing and move on to the critical skill-sets necessary to excel in search engine optimization, content marketing and web analytics. You will learn to apply the latest tools, techniques and concepts while gaining hands-on experience through Live Case Studies And Practical Training. You'll also get a 360-degree understanding of keyword management and research, on-page and off-page optimization, website management, link building, URL management, planning and marketing a website, and a full round of analytics training. This course will help you differentiate your websites from competitors and prepare you to influence the strategic growth and decision-making for your company's brand.
Benefits of this Program
SEO and inbound marketing are the most important digital channels for many organizations, as more internet traffic is generated by organic search. SEO even plays a key role for companies that conduct much of their business offline because according to HubSpot more than 81 percent of all potential customers use the internet to research products before purchase. SEO specialists optimize websites and manage content and links on various platforms to make companies and their product lines more accessible to a digital audience. Digital transformation has led to a huge demand for qualified SEO specialists. Secondary research shows:
● SEO is the most in-demand digital marketing skill according to Smart Insights and cmo.com.
● There are over 11,206 SEO-related jobs available in the U.S. and 5,000 in the UK, according to Indeed.com.
● In India, there are over 11,000 jobs on naukri.com that require SEO knowledge and skillset.
Program features (What you get from training)
● Learn Through Live Case Studies And Practical Training Regularly.
● Work On Live Projects To Understand The Implementation Of The What You Have Learnt.
● Entire Training From Industry Experts.
● Training Certification at the end of the program.