Career
Looking to make big ideas come to life? At MCS we are looking for people like you to join our innovation culture.
JOIN US
If the words curious and dynamic describe you the best and you feel the need to find out of the box solutions for everyday problems, here is where you need to be. MCS provides a promising environment for fresher's as well as experienced professionals looking to expand their horizon in the IT industry and beyond. Not only are we equipped to deliver a healthy platform to tickle your creative bones, we offer a challenging atmosphere to constantly inspire the best work out of you.
It goes without saying that MCS is one of the best companies to work for in Indore, given its growth and clientele but more than that; having a job with us means a place in the family.
Sr. PHP Developer
Experience: 3-5 yrs
Location: Indore
Education: B.E./B.Tech/BCA/MCA
Skill Required: Core PHP Codeigniter Javascript MySQL JQuery Wordpress Ajax Html5 Node.Js XML Angularjs Magento E - commerce
* We are looking for a Sr PHP Developer with strong knowledge of Core PHP & its framework like WordPress,Codeigniter. * Should have hand on experience in JavaScript and web frameworks such as Node.js & angular js * Demonstrable knowledge of web technologies including MySQL, CSS3, HTML5, Jquery,AJAX and XML. * Understanding Project planning, execution and implementation of high quality software projects. * Understanding client requirements ,functional specifications & MVC design patterns. * Developing and maintaining dynamic websites and web applications. * Integration of user-facing elements developed by front-end developers. * Build efficient, testable, and reusable PHP modules. * Must have dedication and commitment towards work & Ability to Multi-Task effectively. * Good communication skills, including in written and verbal abilities.
Apply Now
React Native Developer
Experience: 2 yrs
Location: Indore
Education: Graduate
Skill Required: React Native, Git, JavaScript, React, Postgresql, iOS, REST, JSON
We are looking for a React Native developer interested in building performant mobile apps on both the iOS and Android platforms.Good understanding of Android/ iOS/ Web design guidelines, SDK and excellent JavaScript skills.Thorough Understanding Of Oop Concepts.Working Experience On Bootstrap/html5/css3 ,knowledge On Rest Service Integration (json / Xml) ,must Be A Self Motivated, Smart Working Person With Good Attitude To Work In Teams And Individually.
Apply Now
ios Developer
Experience: 2 yrs
Location: Indore
Education: Graduate
Skill Required: iOS, IOS, Apple app, iPhone apps, iPhone applications
Deep knowledge of Objective-C and Xcode, including modern syntax and blocks UIKit, Auto Layout Solid understanding of memory management with and without ARC SQLite and relational data design Experience communicating with web services Experience with Git, including branching and merging strategies Actively learning and mastering Swift Core Data Experience
Apply Now
Telecaller/Back Office Admin
Experience: 0 - 1 yr
Location: Indore
Education: Graduate
Skill Required: Applicant must enjoy working in a fast-paced environment and be able to thrive under pressure.
Job Purpose: To make telephonic calls and take followups on lead data generated from various sources with an aim to increase the sales of the branch and positively contribute to achieve sales targets. Responsible for Back Office Admin job
Apply Now
Sales BDE
Experience: 0 to 0.6
Location: Indore
Education: Any
Skill Required: English
It is effective business development executive are in high demand in nearly every job sector there is, including business-to-business, business-to-customer, and even non-profit organisations.
Apply Now
Business Development Executive / Marketing Executive
Experience: 0-1 yrs
Location: INDORE
Education: Any Graduation,MBA Graduate will have advantage.
Skill Required: To be an effective business development executive, an individual must be: Socially adept Good with numbers Able to provide quality leadership to a large team of sales people The skills you need to excel in this position include: Strong communication and IT fluency Creative talents and the ability to solve tough problems In-depth knowledge of the industry and its current events The ability to handle pressure and meet deadlines Skill in prioritizing and triaging obligations Attention to detail Excellent time management and organisation.
A business development professional has three primary responsibilities: Identifying new sales leads Pitching products and/or services Maintaining fruitful relationships with existing customers When it comes to generating leads, day-to-day duties typically include: Researching organisations and individuals online (especially on social media) to identify new leads and potential new markets Researching the needs of other companies and learning who makes decisions about purchasing Contacting potential clients via email or phone to establish rapport and set up meetings Planning and overseeing new marketing initiatives Attending conferences, meetings, and industry events When it comes to the challenge of actually selling, other typical duties include: Preparing PowerPoint presentations and sales displays Contacting clients to inform them about new developments in the company's products Developing quotes and proposals Negotiating and renegotiating by phone, email, and in person Developing sales goals for the team and ensuring they are met Training personnel and helping team members develop their skills To keep healthy relationships with clients, this mostly requires socialisation. So from simple chats on the phone to lunches and events or conferences business development managers must be sure to keep their customers happy. Of course, as with all office jobs, documentation is also a big part of the work. Business development professionals are also obligated to write reports and provide feedback to upper management about what is and is not working.
Apply Now
International BDE/Admin/Business Developer
Experience: 0-1 years
Location: Indore
Education: Bachelor's Degree, MBA
Skill Required: International Business Development, Cold Calling, Presales, Office Administration, Business Generation, Client Interaction, Marketing, Sales Executive, Sales Representative
Generating business through online freelancing portal likes freelancer, Upwork etc. (Note: This is vacancy for all UG/PG Students.)
Apply Now
Senior Android Developer
Experience: 2+ years
Location: Indore
Education: Bachelor's Degree
Skill Required: Java, Android SDK, Software Development, Design Pattern, MVP, Unit Testing
We are looking for an android developer with 4+ years of work experience, who enjoys solving difficult problems. The ideal candidate will be responsible for conceptualizing and executing clear, high quality code to develop the best software. You will test your code, identify errors, and iterate to ensure quality code. You will also support our customers and partners by troubleshooting any of their software issues. We want someone who genuinely looks forward to learning and growing, and uses the latest technologies and features for fun because they want to as soon as they are announced. Simply put, candidates should be excited about building all kinds of android apps.
Apply Now
LIFE AT MCS
The best thing an organization can give to its members is an environment where they can grow into a better version of themselves. Where they get a chance to experience how to deliver professionalism in work while maintaining a friendly demeanor.
At MCS, We are like a big joint family where we enjoy diversity and celebrate differences. It is not an office you are required to come to but rather the one you desire to come to.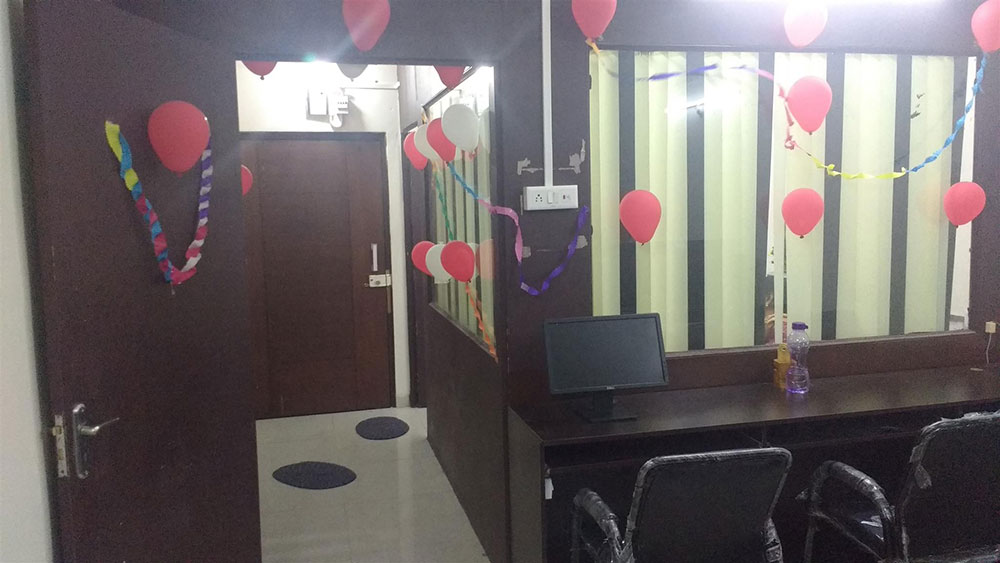 INFRASTRUCTURE
We are housed at center location in Indore with the finest technical setup and support. Our office is spacious with the right elements of designing induced carefully in the surroundings.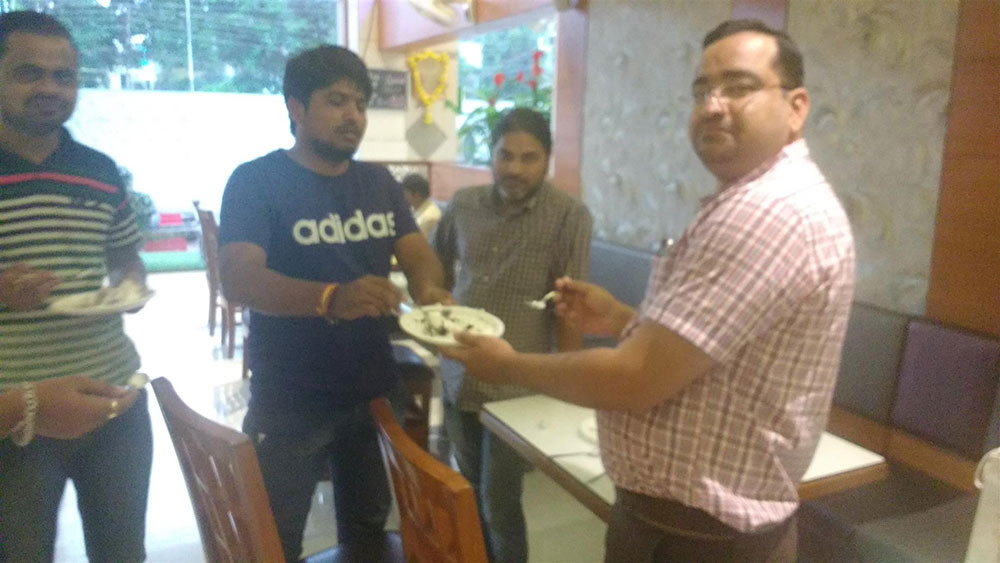 Celebrations
It is important to cherish each moment of your life before it becomes a memory. At MCS, we stay true to every word of it, it is almost like we are searching for new reasons to celebrate each day.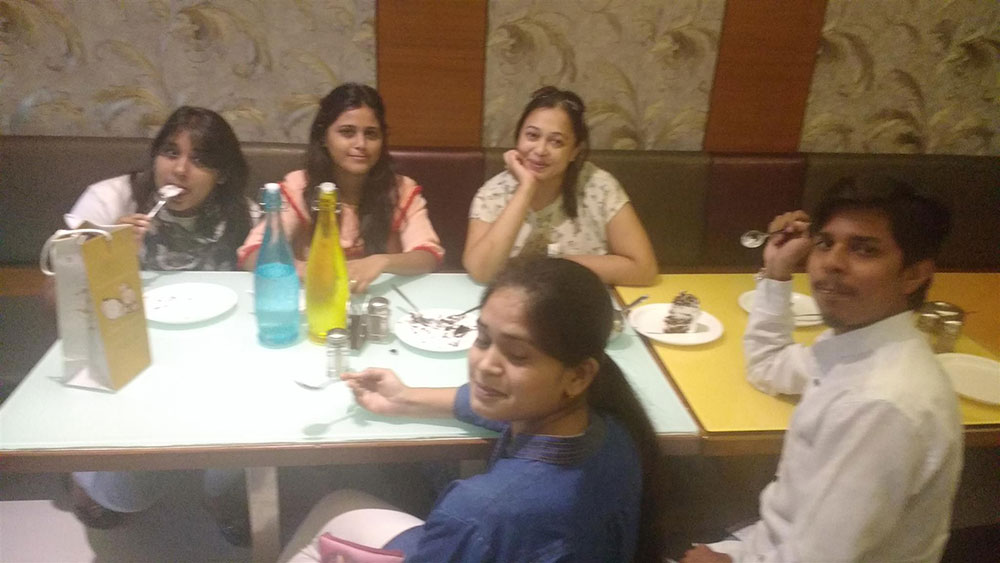 Our People
Happy faces tell great stories, the one where difficulties are overcome and success is achieved. Our member's show us how a beautiful anecdote is shared through smiles on their faces and shine in their eyes.