INVENTORY MANAGEMENT SOFTWARE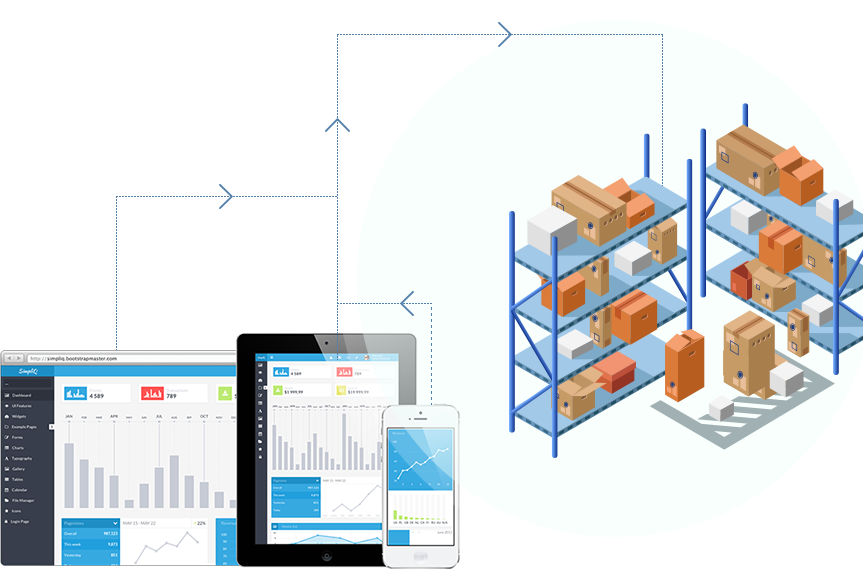 Efficient Inventory Management and stock control is the core of your business, enabling you to stay ahead of competition, by keeping costs down, spending money wisely and avoid making poor choices like over-stocking slow moving products.

Our Inventory Management System enables you to manage inventory and assets across your company. Track vendors, move inventory across different departments/offices, and customize low stock threshold alerts for optimized inventory management. Our Software allows Barcodes scan to perform mass actions. One can create purchase orders, Work orders, Vendor payments & Invoice generation with complete accounting management, Stock issue management to different departments/Offices of the company against request generated by them.
It is Suitable for businesses in retail, wholesale, manufacturing, food production sectors which have requirements to manage inventory levels




Modules Covered :

• User management
Create different users and assign them permissions to operate various modules of the software.

• Store Management
Maintain all product information in one place including categories, Type of product, Unit, Current Stock Quantity, Bar Code and image. Can view Low stock Alert Report on basis of reorder levels.

• Vendor management
Maintain all vendors information contact details and their account details.

• Purchase order
Generate purchase order for the products need to buy from vendors. There is the provision to take print of the PO or download pdf for emailing the PO.

• Work Order
Generate Work order by assigning any purchase order to particular supplier.

• Stock Entry and Receipt Generation
Allows user to receive stock from vendors against work order in one shot or in installments. Maintain complete accounting and due management throughout the process.

• Manage Inter-Company Stock transfer
Automated process from stock request generation by different departments /offices of the company to Stock issue from Main store to Company different Departments/offices. Maintain main stock throughout the process.

All the above modules come with their respective detailed reports.

Salient Features of IMS:

• Comprehensive security model
• Complete Inventory management system.
• Manage re-order point.
• Ability to manage Inter Company stock transfer
• Improved management control and reporting
• Easy to deploy add-on functionalities
• Complete Account management.