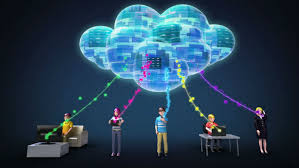 Cloud computing technology is spreading through the IT-sphere like wildfire, as it has created a hassle-free way of accessing a myriad of IT resources and simplified the undertaking of a number of tasks via the internet. With the emergence of cloud computing, the nuances of IT infrastructure have become far more agile and convenient, where mission-critical essentials, such as human resources, equipment, data, external contacts, policies, and procedures, work seamlessly for the overall efficiency of the business process.
Embracing cloud solutions can lead to improved business performance, cash flow, efficiency and other associated benefits.
Our expertise in AWS cloud along with above domain experience enables us to provide tailor made solutions for you. We believe that migration to cloud would only be successful if the underlying system is robust. That's why we are with you at every step of the way including server tuning and tips for code optimization. Tailor made solution for your unique use case.
Get Free
Consultation Now
Frequently Asked Questions