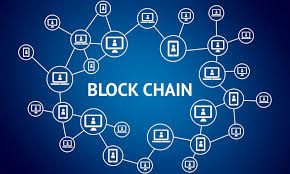 What is Block Chain?
In the scramble to harness new technologies to propel innovation around the world, artificial intelligence, robotics, machine learning, and blockchain technologies are being explored and deployed in a wide variety of contexts globally.
Although blockchain is one of the most hyped of these new technologies, it is also perhaps the least understood. Blockchain is the distributed ledger — a database that is shared across multiple sites or institutions to furnish a secure and transparent record of events occurring during the provision of a service or contract — that supports crypto currencies (digital assets designed to work as mediums of exchange).
Blockchain is the technology set to change the way we deal with money. With the development of this decentralized ledger system – a host of opportunities have opened up. Industries today are using blockchain technologies to increase efficiency and solve business problems associated with data privacy, security, information sharing, and inclusion. This technology can create value for business through cost-savings and efficiencies – in terms of speed and simplicity. Hence, one should know how the information is generated, stored, and shared in blockchains, as well as gain tools to evaluate whether or not a blockchain solution would be suitable for their particular business case.
As blockchain strategies gain traction, organizations continue to test the fundamental way that business transactions will change. Industries across the world are seeing the value in leveraging smart, decentralized, trusted and highly-encrypted network of computing nodes¬—the next disruptive wave in digital business.
How can we help?
Because blockchain technology is so new, it's difficult to predict exactly how they will end up being used. This is why we at MCS are exploring new ways block chains can be used across industries.
In the daily growing network of blockchain there is no doubt that every business would get into world of decentralization. And we are here to help those business with our full fledge effort in deploying decentralized infrastructure support.
Get Free
Consultation Now
Frequently Asked Questions